Book Now
Book Your Stay
---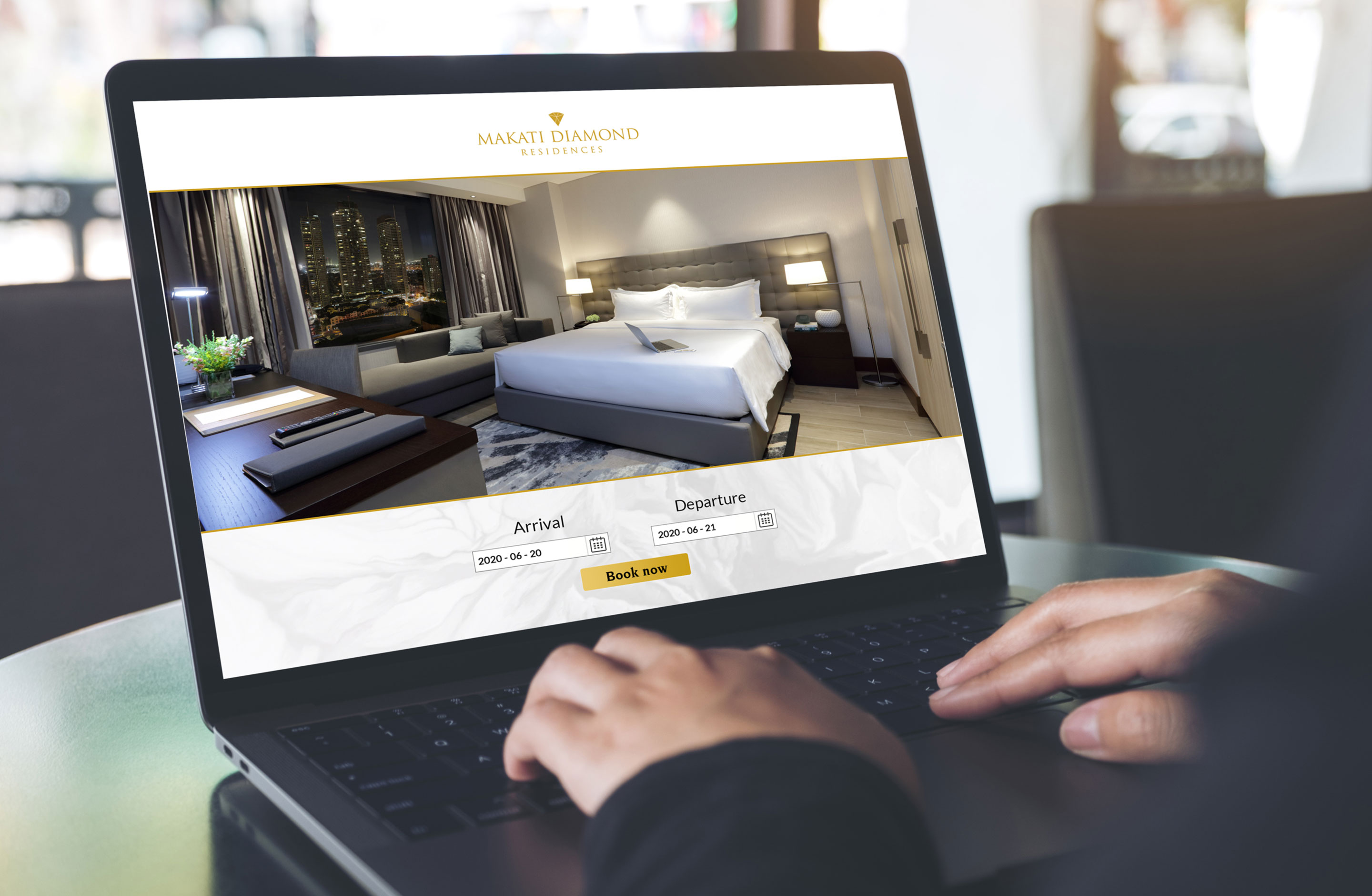 BOOK YOUR STAY
For your added flexibility and convenience, we've waived our fees for cancellations received within 24 hours of your arrival. We encourage you to book direct, pre-register, and pay in advance for a hassle-free check-in experience.
---
BOOK YOUR STAY
Book direct for added flexibility and convenience

Waived cancellation fees within 24 hours of arrival

Pre-register for a hassle-free check-in

Pay in advance or upon arrival
CHECK-IN
Abides by the Department of Tourism (DOT) guidelines

Encourages social distancing, maintain 1 meter apart

Hand sanitizer is available for use

Acrylic glass barrier is in place for added protection

Guest assistance may be provided, with strict implementation of social distancing

Proper disinfection and sanitation of reusable supplies and equipment are done

Flexible check-in procedures are in place for OFWs, Returning Overseas Filipinos (ROF) and individuals who are required to quarantine under the Oplan Kalinga program, to ensure minimal waiting time and minimize exposure among guests in common areas.
HEALTH DECLARATION FORM
or visit bit.ly/MDRhealthdeclarationform

Kindly complete this health declaration form as part of your hotel registration requirements. Failure to answer or giving f

alse information is punishable in accordance with Philippine laws.
HOTEL TRANSPORTATION
Abides by the Department of Transportation (DOTr) guidelines

Maximum capacity per vehicle, including the driver:

​3 persons for sedan

7 persons for van

13 persons for coaster

Alcohol, hand sanitizer and tissue are available in the vehicle for use

Non-permeable seat barriers are installed to limit contact between guest and driver

Proper disinfection and sanitation of vehicles are done before and after every use

Luggage is scanned and disinfected prior to room delivery
---
FREQUENTLY ASKED QUESTIONS
Updated as of May 8, 2021*
RESERVATIONS
What type of reservations do you accept?
Makati Diamond Residences is currently accommodating guests based on the following conditions:

Individuals who opt or are required to undergo mandatory quarantine, such as repariated OFWs, returning overseas Filipinos, foreign nationals allowed entry into the Philippines and those unable to quarantine in their homes.

Health workers who need easy access to their place of work.

Guests not permitted under DOT Advisory No. 1 s. 2021 who are already billeted in accommodation establishments as of 0001H of 29 March 2021 shall be allowed to complete their original period of stay.
What are the requirements for check-in?
OFWs, ROFs, Non-OFWs

Minimum 9 nights reservation

Scheduled swab on the 7th day upon arrival




Health workers
For quarantine inquiries, call the Reservations Department at +632 5317 0999 or email reservations@makatidiamond.com

Do you allow children, seniors, and pregnant women to stay?
Children, seniors and pregnant women may undergo their mandatory quarantine at Makati Diamond Residences.

For all other types of conditions, persons below eighteen (18) years old, those who are over sixty-five (65) years old, those with immunodeficiency, comorbidity, or other health risks, and pregnant women shall remain in their residence at all times.

Do quarantine and non-quarantine guests mix?
No. Guests under quarantine are isolated on separate floors, have an alternate check-in venue and make use of a different elevator.

QUARANTINE

Do you allow visitors?
No. Guests under quarantine are requested to stay in their rooms and may not entertain visitors for the duration of their quarantine stay.

Are meals provided?
Yes. All quarantine packages are inclusive of full-board meals and will be delivered to your room based on a schedule.

Are food deliveries allowed during my stay?
No. Should you wish to avail other food and beverages, you may order room service.

Are parcel deliveries allowed during my stay?
Yes, provided it is prepaid containing non-perishable sealed grocery items, documents, gadgets, and/or clothing. Smoking, vaping and consumption of alcoholic beverages is not allowed.

Can I request make-up room service during my stay? Do you provide laundry and housekeeping services during my stay?
No. You will be provided with linens and towels. Cleaning materials, laundry detergent and additional amenities are available upon request.

What are the requirements to check-out?
Once the hotel has both your negative swab result and certification, you may proceed to check-out.

NON-QUARANTINE

Do you allow wedding preparations in your rooms?
No. Makati Diamond Residences is a quarantine hotel and currently does not accommodate guests with this purpose of stay.

Do you allow visitors?
Yes. Guests staying under other types of conditions are recommended to entertain visitors at Alfred and Baked. Guests may register their companions upon check-in, strictly abiding by the maximum room occupancy per room type.

Are meals provided?
Your reservation may or may not include breakfast; depending on the package you availed.

Breakfast will be served ala carte style, inclusive of a mini selection, from 6:00 am to 10:00 am at Alfred. The restaurant will also be offering ala carte service for lunch and dinner.

Alternately, you may opt to use your Dining Card at our partner restaurants, giving you endless dining options during your stay.

What services and amenities are open?
The following services and amenities are operational with reduced hours and capacity strictly for checked-in guests only:
Alfred
6:00 am to 11:00 pm

Baked
6:00 am to 9:00 pm

Club Lounge
6:00 am to 7:00 pm

Room Service
6:00 am to 11:00 pm
What services and amenities are temporarily unavailable?
The following services and amenities are unavailable until further notice:

Spa

Gym

Swimming Pool

Private Cinema

Whisky & Cigar Bar

Business Center

Turndown Service

Valet Parking




* Stay restrictions are subject to change without prior notice based on the prevailing community quarantine guidelines at point of check-in.